Guides

Ash Hole Sporty crag in Brixham (Berry Head area).

Black Head A guide to the traditional climbing to be found at this new Torbay venue.

Berry Head - Coastguard East. A .pdf guide to the delightful Coastguard East area by Pete Saunders. (15.8 MBs)

Chudleigh The most up-to-date guide to the fine crag of Chudleigh! Also includes Black Crag

Dartmoor Bouldering An online guide to the bouldering on Dartmoor.

Devon Deep Water Soloing A guide to the fantastic soloing in the Shire.

Dewerstone A full guide to the Dewerstone available in PDF format. The most comprehensive and up-to-date guide available. Written by Tim Dennell.

Haytor Area Full up-to-date guide! Topos, desriptions and first ascent details.

Irish Man's Wall A full guide to the routes at this quiet North Dartmoor crag.

Gwynver Bouldering from West Penwith

North Coast Bouldering

Hartland Bouldering An excellent PDF guide to the North Devon coastal bouldering venue, by Dave Westlake
Lynmouth East Bouldering A pdf guide to Lynmouth Bouldering on the Exmoor Coast by Grant Edwards.
Southern Culm An excellent PDF guide to the southern Culm bouldering by Dave Westlake.

St. Ives A comprehensive and detailed guide to the bouldering just south of St. Ives, by local expert Barnarby Carver. Currently available as free PDF download; more to follow!
---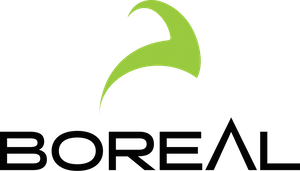 Thanks to Boreal for supporting the site!
Copyright 2000-2017 © ...javu/Dave Henderson javu info
This file last modified (none)